"We all come from that same place, from a mother's womb. This is everybody's story"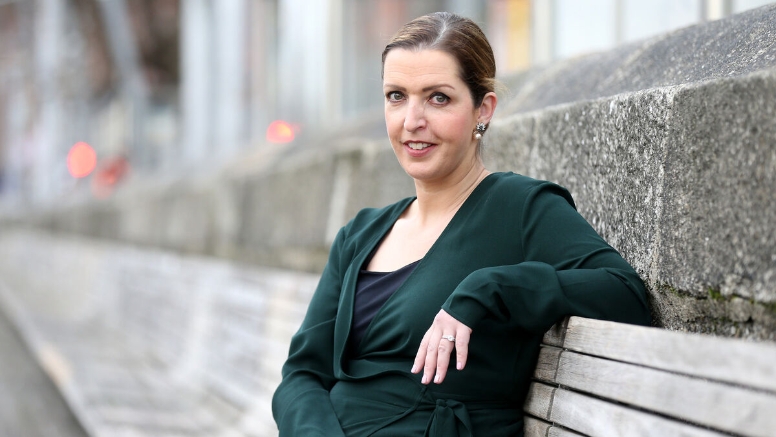 Vicky Phelan was first diagnosed with advanced Cervical Cancer in 2014. She'd had a smear test a few years earlier in 2011 which was reported as showing no abnormalities – yet in the course of routine internal audits, her original result was found to be inaccurate. Had it been read differently at the beginning, her treatment and diagnosis could also have been very different. Not only was this information devastating, it was not relayed to her. Vicky discovered it herself by chance while reading her notes at the doctor's office in 2017. Later that same year, she was diagnosed with terminal cancer.
As a result, Vicky brought a case against the HSE and Quest Laboratories claiming medical negligence and breach of duties for not informing her of the audit results. The case was settled in the High Court in April 2018 but Vicky bravely refused to sign a non-disclosure agreement, realising there may be other women in the same situation. She was right, as ultimately hundreds more women were identified as having very similar experiences. From then on, Vicky was determined to fight for the women of Ireland and their right to be treated with dignity.
Vicky co-founded the 221+ Patient Support Group alongside Lorraine Walsh, Stephen Teap, Liz Yeates (Marie Keating Foundation) Stephen McMahon (Irish Patients Association) and the Irish Cancer Society (with Donal Buggy, at that time Head of Services), in order to help the women and families affected by the scandal. These colleagues and friends of Vicky provided incredible support to each other and commitment to the cause. They continue to be a part of the 221+ Steering Committee today. Since 2018, Vicky continued to be a public voice for the group and to push for systematic changes to ensure that the screening service in Ireland is fit for purpose and this will never happen to another woman again. She successfully campaigned to ensure that more girls and boys have access to the HPV vaccine and to ensure that cervical cancer patients who need it have access to Pembrolizumab, an immunotherapy drug that enhances the quality and length of life. This tireless commitment to helping others went alongside her busy life, balancing intensive rounds of cancer treatment with being a mother to her two children, a wife, sister, daughter, friend and a well-respected figure in her community in Limerick and her home town of Mooncoin, Co. Kilkenny.
Sadly, Vicky passed away in November 2022 aged only 48. She is sorely missed.
You can find more information on her story and important events in the history of the 221+ Patient Support Group here.
You can find the Scoping Inquiry into the CervicalCheck Screening Programme reports here, led by public health researcher Dr. Gabriel Scally.